Day 3 is About to Begin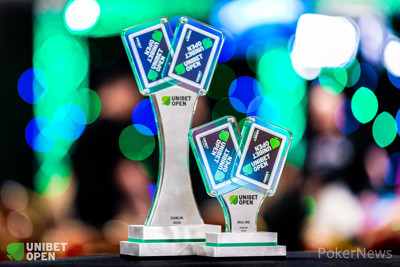 Its the final day of the 2020 Unibet Open Dublin Main Event, and there are just 12 players remaining. There's been an update to the chip counts as well … the stack of Alex Hendriks was entered incorrectly into the system, and he will be tied for the biggest stack in the room today with 1,200,000.
Players are now just getting into their seats to start the day, and action will begin shortly. Good luck to all players!
| | | |
| --- | --- | --- |
| Ciaran Burke | 1,200,000 | 0 |
| Alex Hendriks | 1,200,000 | 1,080,000 |
| Jamie Nixon | 980,000 | 0 |
| Steven Vollers | 895,000 | 0 |
| Martin Olali | 810,000 | 0 |
| Espen Uhlen Jorstad | 785,000 | 0 |
| Niall Farrell | 755,000 | 0 |
| Weijie Zheng | 660,000 | 0 |
| Wim Anne Wesselink | 650,000 | 0 |
| Samuel Baneham | 385,000 | 0 |
| Jason Tompkins | 295,000 | 0 |
| Jack Hardcastle | 215,000 | 0 |