Second Pay Jump for O'Kearney; Murariu Eliminated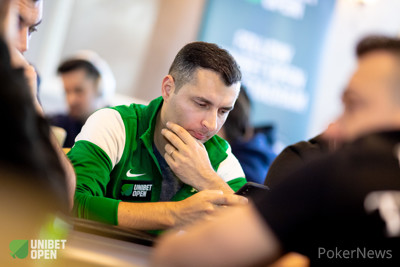 Mihnea Potcoava was eliminated on the feature table and Dan Murariu got his last nine big blinds in first to act with :::6c:::6d on the outer tables only to see big stack Cristian Grecu call with :::Qh:::7h in the big blinds. An :::Ax:::9x:::9x flop provided an additional threat for Murariu and he fell behind when a queen appeared on the turn, the river was a blank.
There are only 31 players remaining and that means Dara O'Kearney has made the second pay jump.
| | | |
| --- | --- | --- |
| Cristian Grecu | 1,050,000 | 90,000 |
| Mihnea Potcoava | 0 | -258,000 |
| Dan Murariu | 0 | -132,000 |