First Hiccup for Kanic-Mitrovic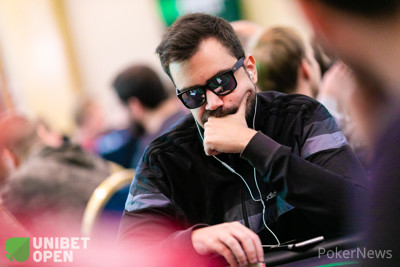 With around 10,000 already in the middle, the dealer fanned the flop of :::td:::9c:::4s. Luca Beretta and Uros Kanic-Mitrovic were heads-up in the pot and the two players quickly got all of the chips in the middle with Beretta at risk for 24,000.
Luca Beretta: :::ks:::kd
Uros Kanic-Mitrovic: :::js:::jd
Both players held an overpair to the board but it was Beretta who had a comfortable lead. The :::8c on the turn and the :::6c on the river changed nothing as Beretta held on for a double up. It was the first hiccup for Kanic-Mitrovic who has been having a stellar start to the day sitting among the leaders.
| | | |
| --- | --- | --- |
| Uros Kanic-Mitrovic | 72,500 | 13,500 |
| Luca Beretta | 58,500 | 58,500 |