Halskov Falls to Khatri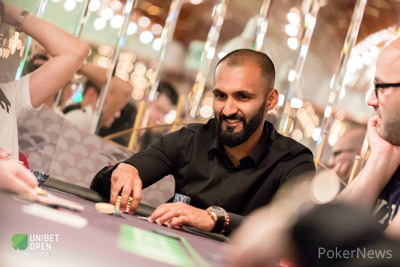 Two-time Unibet Open London finalist Bhavin Khatri is starting to lay some serious foundation for a third Unibet Open final table. Khatri just eliminated Martin Halskov to take us down to 27 players.
Halskov was preflop all in with :::4d:::4c against Khatri's :::Kc:::Qs. The :::Ac:::7c:::5c flop gave Khatri some additional outs and he completed his flush on the :::8c turn.
Halskov needed the miracle six of clubs to survive. The dealer burned and turned the :::Js instead and Halskov headed to the payout desk.
| | | |
| --- | --- | --- |
| Bhavin Khatri | 480,000 | 320,000 |
| Martin Halskov | 0 | -80,000 |