Lepik Can't Make Carlsson Fold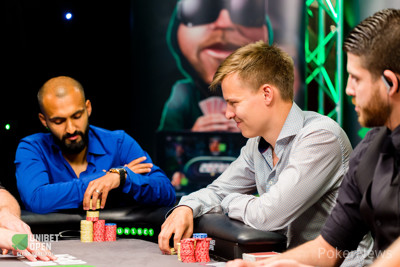 Kaarel Lepik was trying to shake big blind Sigurd Carlsson on a :::Tx:::7x:::2x:::8x board. Lepik bet 140,000 on the turn and another 250,000 on the :::Qx river.
Carlsson was having none of it and called. Lepik instantly flung his hand in the muck after getting called on the river, Carlsson showed :::Ax:::7x for good measure and raked in the big pot.
| | | |
| --- | --- | --- |
| Sigurd Carlsson | 2,000,000 | 531,000 |
| Kaarel Lepik | 1,030,000 | -320,000 |