Manolea Busts Chirieci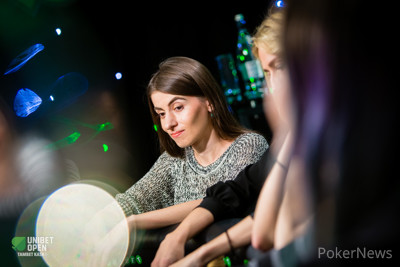 After the action folded to Aurellian Nicusor Chirieci in the small blind, he raised to 9,000 with a stack of around 50,000 and Luciana Manolea moved all in from the big blind with the superior stack. Her countryman snap-called and was in bad shape.
Aurellian Nicusor Chirieci: :::Qc:::Jd
Luciana Manolea: :::Ks:::Qs
After a board of :::6c:::2c:::2s:::As:::7c, the kicker played and Chirieci was eliminated. Manolea started the day with 100,000 and has since doubled up her stack.
| | | |
| --- | --- | --- |
| Luciana Manolea | 200,000 | 100,000 |
| Aurellian Nicusor Chirieci | 0 | -78,500 |