Maurice Schinkel Eliminated in 27th Place (£2,720)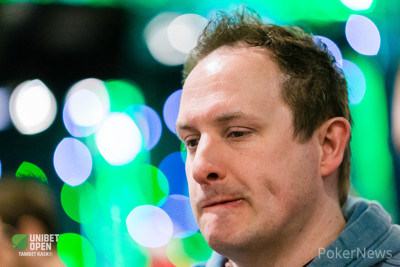 Dutch cash gamer Maurice Schinkel was between ten and twenty big blinds for the past few hours. When Zoltan Barabas opened to 23,000 in middle position. Schinkel shoved around 80,000 and Barabas quickly added the extra chips.
Zoltan Barabas: :::Ac:::Th
Maurice Schinkel: :::Ks:::Js
Schinkel hit a massive flop in :::Qd:::9s:::4s, but failed to hit his outs on the :::2c turn and :::7d river. The last Dutchman hit the rail in 27th place.
| | | |
| --- | --- | --- |
| Maurice Schinkel | 0 | 0 |