Meijer Runs Into Grysbaek's House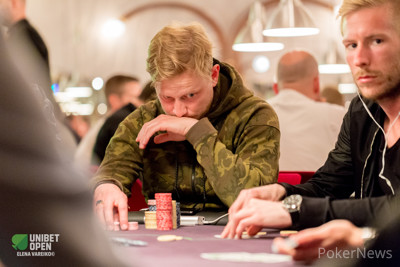 Frank Meijer raised to 11,000 from middle position and Martin Grysbaek called from the cutoff. The board ran out :::As:::8s:::2x:::Th:::2s and Meijer kept firing on all streets, with an all-in barrel on the river. Grysbaek called every street off.
Meijer had :::Js:::9s for the rivered flush but Grysbaek had him crushed with :::8x:::8x for a full house to send the Dutchman packing.
With Meijer's exit, 54 players remain and play will be hand-over-hand until the bubble bursts.
| | | |
| --- | --- | --- |
| Martin Grysbaek | 510,000 | 294,400 |
| Frank Meijer | 0 | -175,000 |