Rauno Tahvonen Doubles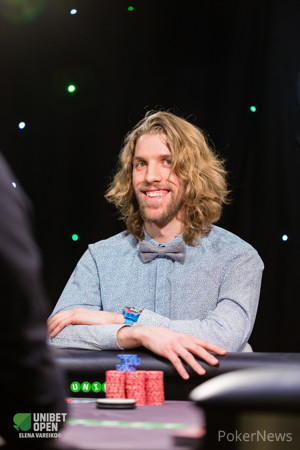 With just five big blinds left, Rauno Tahvonen looked down at :::Ah:::Jc and quickly went all in. Bhavin Khatri folded ace-five in the small blind, but Dejan Govedic instantly called with :::Ad:::5c in the big blind.
The board ran out :::8c:::9h:::Kd:::Qs:::3s and the "Estonian Jesus", as he's affectionally called by both the commentators and Twitch-chat, doubled up.
| | | |
| --- | --- | --- |
| Rauno Tahvonen | 580,000 | 205,000 |