Silvana Flips Out Moerman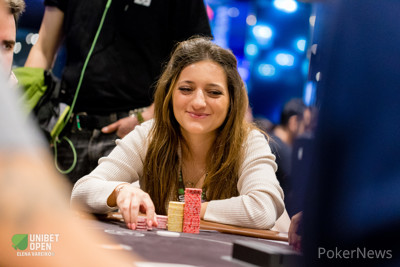 While Saxby may be gone, another girl is making waves in this tournament. Ioana Silvana got involved in a massive preflop all-in situation with Joeri Moerman. There was almost 350,000 in the pot when the hands were tabled.
Joeri Moerman: :::Ac:::Ks
Ioana Silvana: :::Qh:::Qd
It was the mother of all coinflips, which landed in Silvana's favor after a :::Th:::9h:::4c:::5s:::9d rundown. Moerman, who was sitting on an average stack before the hand, suddenly found himself on the rail mere places before the money.
| | | |
| --- | --- | --- |
| Ioana Silvana | 480,000 | 445,600 |
| Joeri Moerman | 0 | -112,400 |