Battle Royale Underway at Unibet Open Paris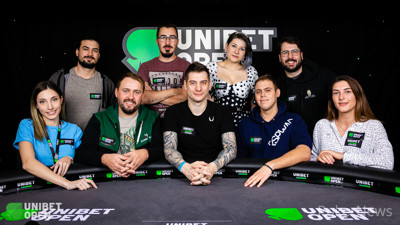 Here at Club Circus Paris, there's plenty of poker going on outside of the Main Event, and that includes Battle Royale XV involving a number of influencers and eSports stars.
The €10,000 free-roll will pay the top three spots (1st – €5,000, 2nd – €3,000, 3rd – €2,000) and features Kevin "RotterdaM" van der Kooi (winner of last night's Tag Team with Ian Simpson) plus Alexandre "FunKa" Verrier, Charles "NOI" Lapassat, Yoan "ToD" Merlo (winner of the Malta Battle Royale), Anastasiya "monkeyism" Bila, Avori Henderson, Fabien "kioShiMa" Fiey, Vitalii "V1lat" Volochai, Melania Mylioti.
The whole event will be live streamed on Twitch, YouTube and Facebook, and you can view the stream by clicking on the link above!