Down to 82 Players as Rusu Runs into Gavrila's Aces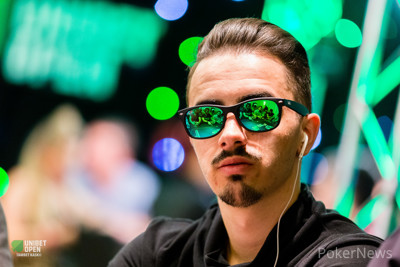 Anthony Mitchell Duane, Elena Grigorescu and Florin Carmil Rusu have been eliminated in quick succession.
The exit of Rusu was a big one, after he raised to 14,000 and then four-bet shoved for massive 250,000 into the three-bet of Gabriel Gavrila. The latter snap-called on the button and turned over aces.
Florin Carmil Rusu: :::Jc:::Js
Gabriel Gavrila: :::Ac:::Ah
The board came :::Kd:::Qc:::2h:::6d:::Kh and that sent Rusu to the rail just shy of the money, while Gavrila may very well be the first player to get above one million.
| | | |
| --- | --- | --- |
| Gabriel Gavrila | 840,000 | 280,000 |
| Anthony Mitchell Duane | 0 | -80,000 |
| Elena Grigorescu | 0 | -54,000 |
| Florin Carmil Rusu | 0 | -240,000 |