Open the Floodgates!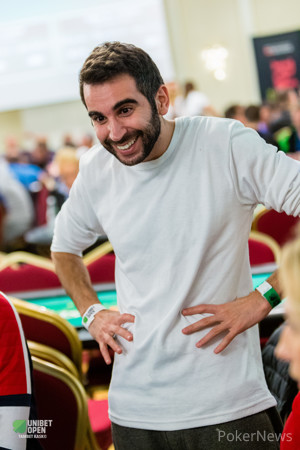 Bart Francois, Dan Alexandru Nistor, Daniel Wittikko, Gabor Bank and Niculae Eremia have all been eliminated. The latter fell victim to Roei Motola, who opened and then quickly called the three-bet shove of Eremia.
Niculae Eremia: :::Ad:::Kh
Roei Motola: :::Ah:::As
The board came :::Qh:::2d:::4s:::5c:::2c and that sent Eremia to the rail.
| | | |
| --- | --- | --- |
| Roei Motola | 235,000 | 30,000 |
| Bart Francois | 0 | -121,000 |
| Dan Alexandru Nistor | 0 | -55,000 |
| Daniel Wittikko | 0 | -140,000 |
| Gabor Bank | 0 | -75,000 |
| Niculae Eremia | 0 | -45,000 |