Tataru Takes the Overall Lead in Sinaia; 199 Advance to Day 2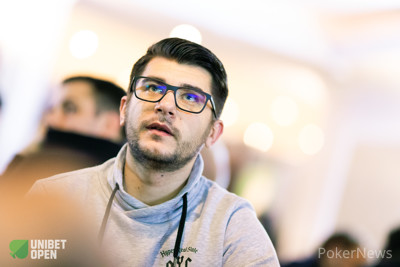 The three starting days of the 2019 Unibet Open Sinaia €1,100 Main Event have all wrapped up and a total field of 366 has emerged, of which 199 players bagged up chips for Day 2. Day 1b had the strongest turnout with a total of 176 entries and 90 players advanced, while the turbo heat 1c with levels of 20 minutes attracted a very respectable 70 participants that took another shot at glory in the popular mid-stakes circuit.
A new overall chip leader has been crowned, as Iulian Tataru dominated the second half of Day 1b on the way to bag up 177,800, nearly 178 big blinds for the start of level nine. The only one that came close to Tartaru was fellow countryman Pavel Alexandru with 160,000, while a big gap follows to third-placed Corentin Ropert, who bagged up 116,400.
Other big stacks and notables that made it through Day 1b include Aku Joentausta (97,000), Carmen Zainescu (91,800), Evangelos Bechrakis (80,900), Andrei Boghean (77,000), Luciana Manolea (69,000), Andrei Alecu (64,700) and Stefan Fabian (62,800).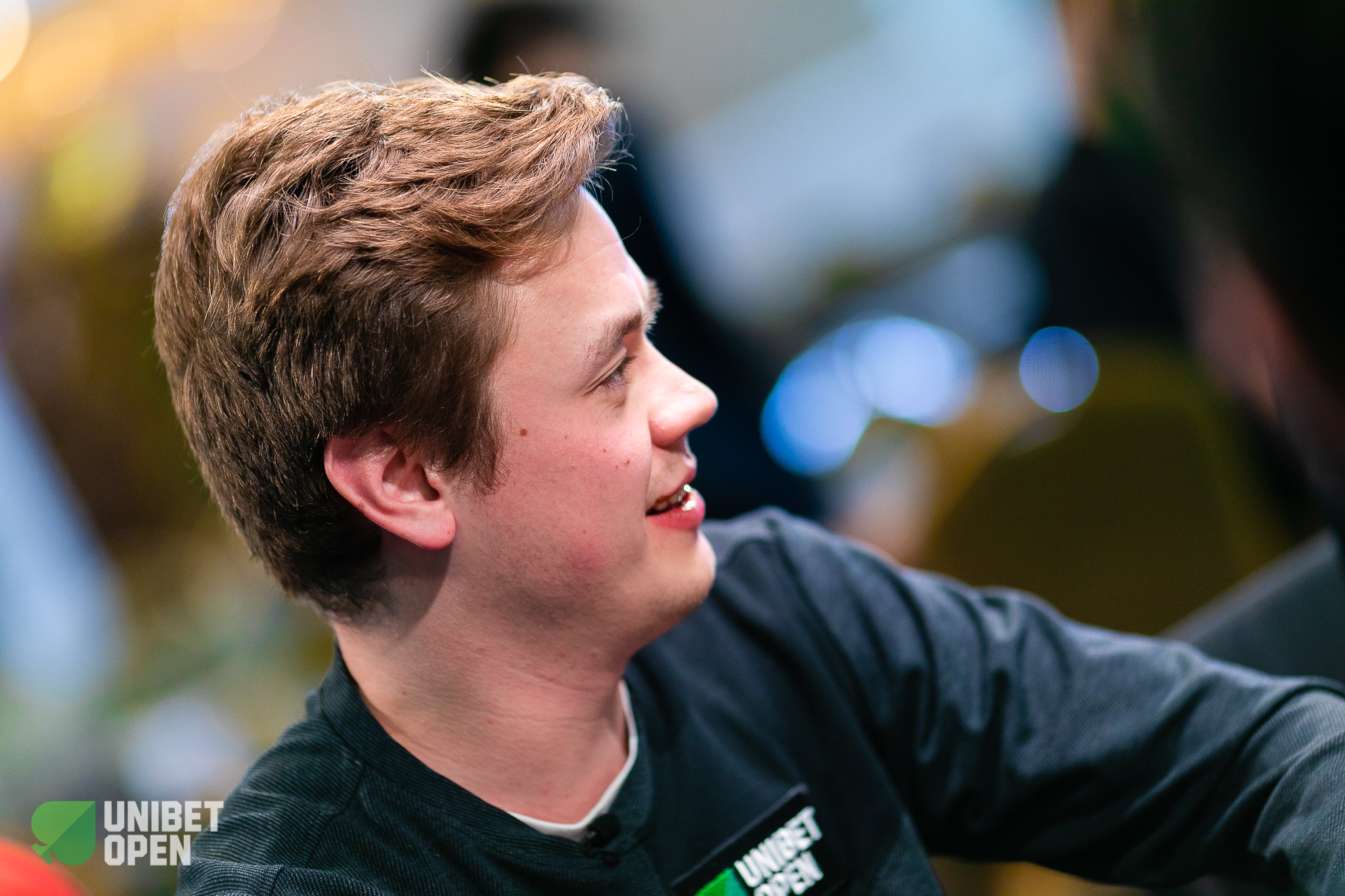 A late double knockout with ace-queen versus ace-nine and pocket tens propelled Andrey "reynad" Yanyuk to the top of the counts for the Unibet representatives, the American made it through to Day 2 with 99,500. Joining esports streamer Yanyuk for Day 2 through the second starting day were also the Unibet Poker ambassadors Espen Uhlen Jorstad (71,800), Davia Byrne (61,200), Dara O'Kearney (21,500) and Alexandre Reard (18,900). Fellow esports streamers Alan "Hotted89" Widmann (76,400), Kevin "Rotterdam" van der Kooi (58,000) and John Pyle (39,800) also remain in contention. Pyle won the Tag Team Championship with Reard and finished runner-up to van der Kooi in the esports Battle Royale XII.
The Unibet Poker ambassadors Ian Simpson (86,400) and Monica Vaka (30,400) were ousted on Day 1b before re-entering the turbo heat and bagging up chips. Same applied for Quentin Lecomte (54,500) and David Lappin (36,000), who made up for a frustrating Day 1a experience.
2019 Unibet Open Sinana Main Event Schedule
| Day | Date | Time | Entries | Survivors | Further Information |
| --- | --- | --- | --- | --- | --- |
| Day 1a | February 13th, 2019 | 15:00 | 120 | 56 | Play eight levels of 60 minutes, late reg six levels, 60-min dinner break after level four |
| Day 1b | February 14th, 2019 | 15:00 | 176 | 90 | Play eight levels of 60 minutes, late reg six levels, 60-min dinner break after level four |
| Day 1c | February 14th, 2019 | 22:00 | 70 | 53 | Play eight levels of 20 minutes, late reg six levels, re-entry for bustouts of 1a/1b |
| Day 2 | February 15th, 2019 | 15:00 | 366 | 199 | Play eight levels of 60 minutes each, money bubble will burst |
| Day 3 | February 16th, 2019 | 14:00 | tba | tba | Play down to a final table |
| Final Day | February 17th, 2019 | tba | tba | tba | Level duration 45 minutes with six remaining, 30 minutes long when three remain |
Day 1b started with a bang as the first player busted just nine minutes into the day. Rory De Vos flopped bottom set with deuces and held up against top two pair, however, the Dutchman wouldn't make it through the end of level eight either. Andreas Leledakis saw his stack reduced to crumbs after he ran with queens into aces on a five-high turn in the second level and he bowed out after the first break.
The feature tables switched and Unibet Poker ambassador Ian Simpson took over the spotlight only to bust in a spectacular hand. Simpson three-bet queens and Dumitru Pora turned a flush with eight-seven suited. Pora check-shoved the river when Simpson improved to the nut straight and Irishman couldn't find a fold. His second attempt was crowned by success, as Simpson only trailed Finland's Antti Tiainen (94,900) in the Day 1c counts.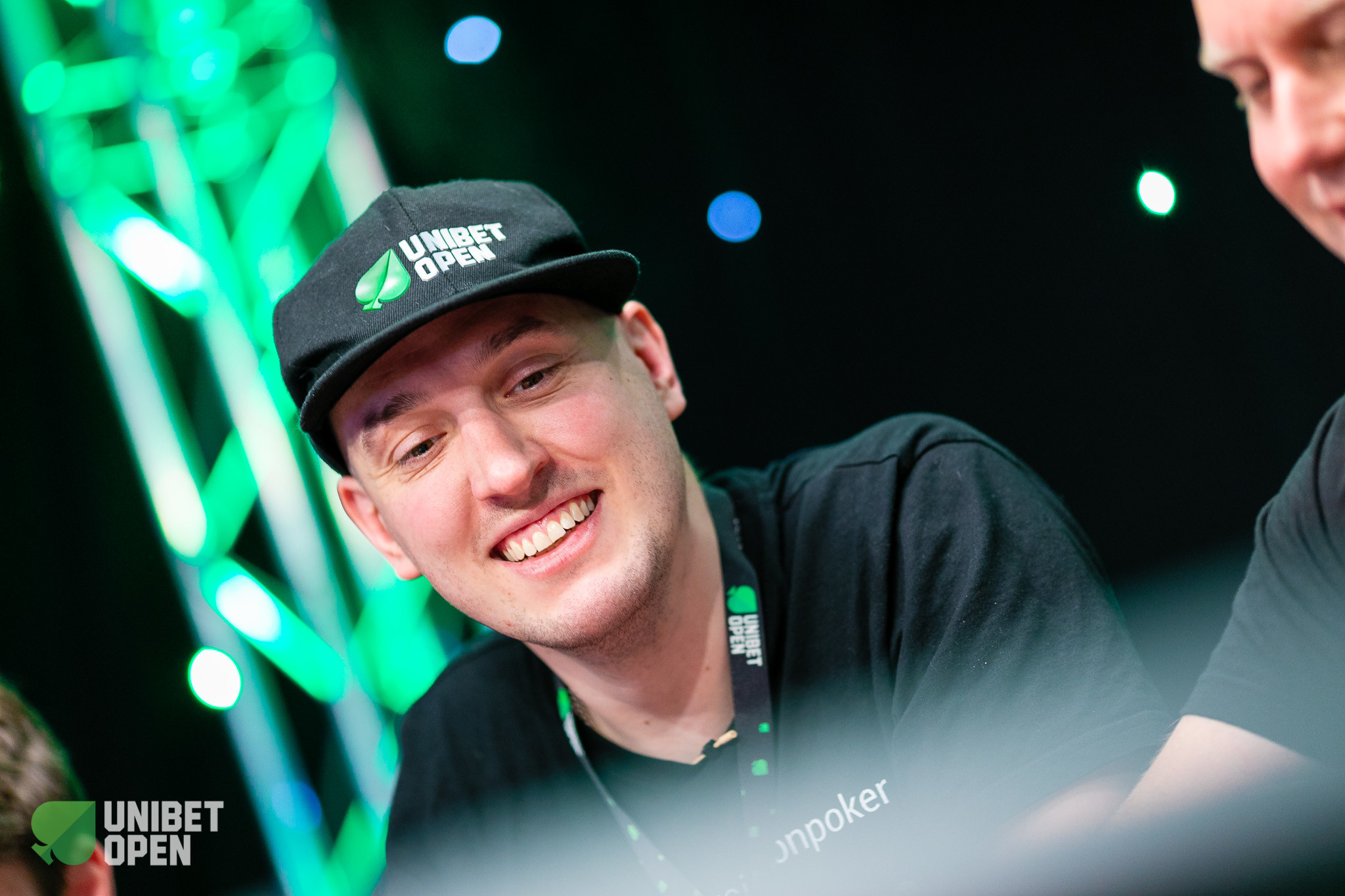 2016 Unibet Open Bucharest champion Trainan Bostan also required a second bullet and will return for Day 2 with 57,500, plenty of big blinds to try and join the two-time champion's club. Mateusz Moolhuizen already has two Unibet Open titles to his name and his re-entry resulted in a stack of 54,000.
Former champions Marius Pertea and Gerret van Lancker were eliminated on Day 1b, the former fell victim to the hot run of Luciana Manolea. First Pertea jammed into Manolea when he turned two pair with ace-five suited, but ended up second-best to Manolea's ace-jack for top two pair. Pertea then ran a bluff with king-high on a four-card-flush board and Manolea finished the job with the queen-high flush before dispatching Andy Hills in a flip with ace-king versus nines shortly after.
Four of the eight esports streamers were also among the dozens of casualties of the day including Kevin "Papaplatte" Teller, Anssi "AndyPyro" Huovinen, Sven "Svennoss" Edelenbosch and Jacob "Jakenbake" Abramson. Svennoss was unfotunate enough to run with king-queen into pocket aces. Martin Wendt, Jeremy Saderne, Charlotte van Brabander, Georgios Tavoularis, Nandor Solyom, and Pavao Veza were just some of the notables that came and left without anything to show for.
The remaining 199 players out of 366 entries will return to the poker tables at the New Montana Hotel in Sinaia at 3 p.m. local time on Friday, February 15th, 2019. Day 2 will feature another eight levels of 60 minutes each and the money bubble is expected to burst in the second half of the day. The action resumes with blinds of 500/1,000 and a big blind ante of 1,000.
Tune back in then to find out who makes the cut and will fight another day on the way to crowning the next Unibet Open champion in the snowy mountains of Romania. The live stream action of the feature table will run on a security delay of 30 minutes on the Unibet Poker Twitch channel and the PokerNews live reporting team will be on the floor to provide all the action.