The Main Event Kicks Off at 11 A.M.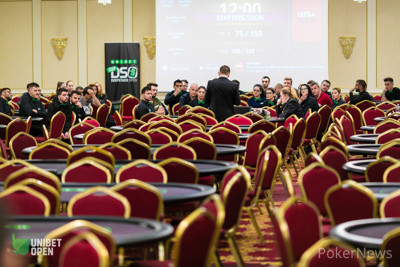 A new day, a new tournament. Today will mark the start of the €1,100 Main Event in the JW Marriott Bucharest Grand Hotel. The Unibet Open is looking to crown a champion in this event on August 5th after three days of play.
This is the third time the Unibet Open is in Bucharest. Traian Bostan won the tournament in 2016 who defeated a field of 603 entries collecting a nice payday of €100,000. Last years tournament saw a small decline in attendance numbers after the Main Event drew 502 hopefuls in 2017. Marius Pertea won the tournament last year, banking €90,925
Day 1a of the €1,100 Main Event will play out over 11 levels of 60 minutes. There will be a break after every two levels and all the players will start with 30,000 chips. The registration of the tournament is open until the end of level seven and play will conclude at approximately midnight local time. New at this Unibet Open stop is the option for the players who play Day 1a or Day 1b to re-enter the tournament and play Day 1c, a turbo version of Day 1 featuring 20-minute levels.
The PokerNews team will be here in Bucharest to cover the event from start to finish.