Two Unibet Open Bucharest Champions in Action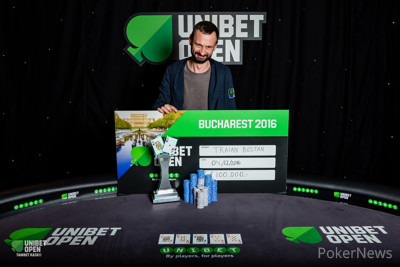 Marius Pertea and Traian Bostan secured back-to-back titles for Romanian on home soil when taking down the Unibet Open Bucharest Main Events in consecutive years. Pertea just sat down and Bostan has already been in action for some time over on table one right next to Ian Simpson.
Bostan just now got involved into a pot with Dumitru Pora and bet the :::Ks:::5s:::4s:::Qc:::7d river for 7,000 into a pot of 9,000. Pora had checked and eventually released his cards into the muck.
| | | |
| --- | --- | --- |
| Traian Bostan | 37,000 | 37,000 |
| Marius Pertea | 30,000 | 30,000 |
| Dumitru Pora | 22,000 | 22,000 |