Unibet Ambassador and Esports Sensation Scott "Sco" McMillan Eliminated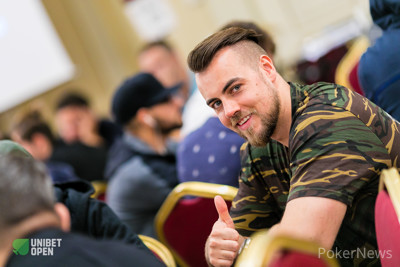 Unibet Ambassador and esports sensation Scott "Sco" McMillan already won two side events this festival including the Tag Team Event and the Unibet Esports Battle Royale X. Unfortunately for McMillan and he will be unable to make it a trifecta with a Main Event title as he was eliminated in the following hand.
Cristian Cirtog opened for 5,000 from early position before McMillan three-bet jammed from the button to 34,100. The action folded to Cirtog who quickly made the call.
Scott McMillan: :::Jc:::Js
Cristian Cirtog: :::Ah:::Qd
McMillan was slightly ahead before the flop but that didn't last for long as a queen paired up his opponent on the :::Qc:::3d:::5d flop. Neither the :::Kc on the turn or the :::2c on the river were able to save McMillan and he headed for the exit.
| | | |
| --- | --- | --- |
| Cristian Cirtog | 170,000 | 170,000 |
| Scott McMillan | 0 | -39,500 |