Early Pot for Moolhuizen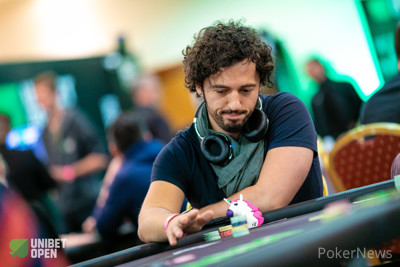 Mateusz Moolhuizen raised from the cutoff and picked up one caller in Harry Wals from one seat over on the button. The duo headed to a :::Jd:::9s:::7s flop, on which both checked. On the :::Jh turn, Moolhuizen checked and called a bet of 350 by Wals before doing so again for 650 on the :::Ah river.
Wals revealed the :::As:::3h for aces and jacks, which Moolhuizen had beat with :::Ad:::Kd for the superior kicker.
| | | |
| --- | --- | --- |
| Mateusz Moolhuizen | 31,500 | 1,500 |
| Harry Wals | 28,500 | 28,500 |